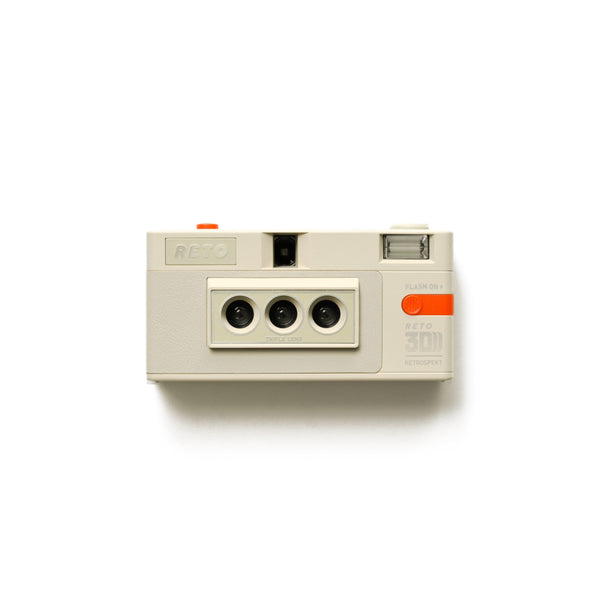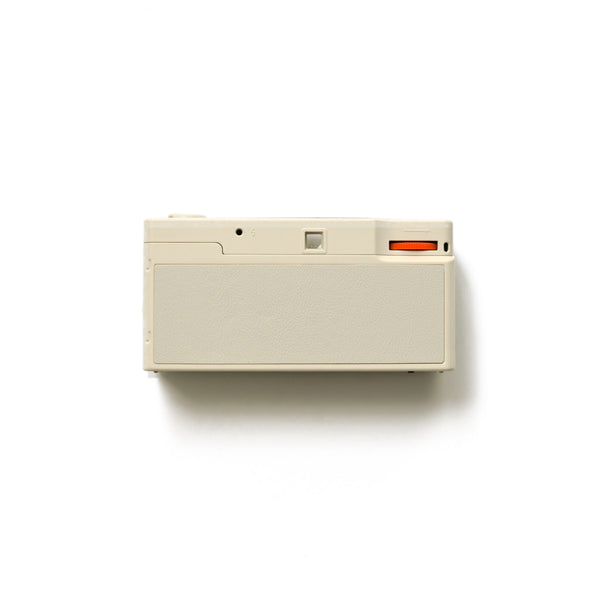 RETO3D X Retrospekt Limited Edition
RETO3D simultaneously captures the same object with three slightly different angles, thanks to our triple-lens design.

A 3D effect is shown by stitching the 3 photos together.

Compared with other cameras, which could only produce static images by a single lens, RETO3D creates more lively images.
Features
35mm Film - suitable for 35mm negatives and slides
Built-in Flash - enable you to photograph day and night

Film Reload - not just a one-go toy but your all-time favourite

Focus-free - quick snap creates a great form of art

Lightweight - turn it into your daily-life accessory

Easy-to-use - all photography lovers are welcomed

Affordable - a great gift for yourself and your loved ones

App Support - upload and stitch multiple images into 3D GIFs in a few seconds

Wiggle the Moment - go beyond a still, frozen picture
Specifications
Film Format: 35mm

Film Transport: Manual Wind and Rewind

Optical Lens: 30mm; f11; 3 Lens (Optical grade acrylic lenses)

Focusing: Focus-free; 1m to ∞

Shutter Release: 1/125s

Flash: Built-in

Power Supply: 1*AA Alkaline Battery

Main Plastic Material: ABS

Dimension: 133 (W) x 65 (H) x 42 (D) mm

Weight: 178±10g (Excluding Battery and Film)